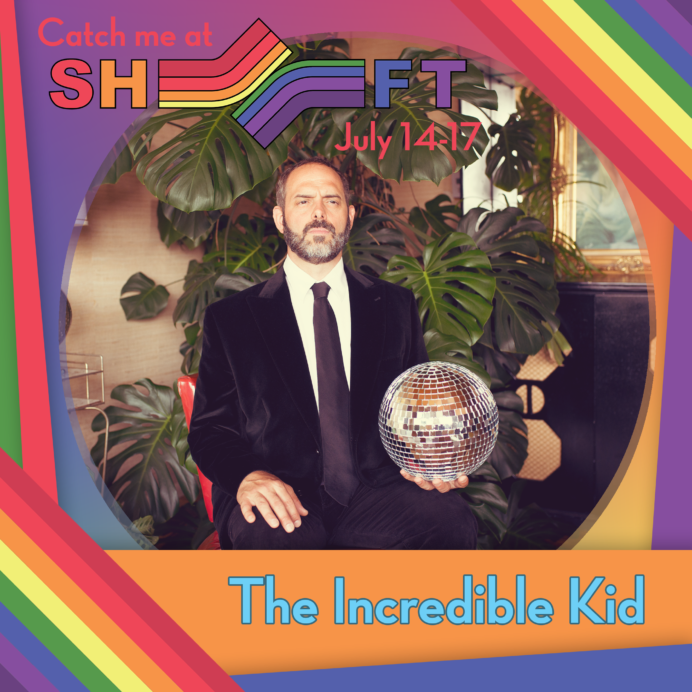 Catch The Incredible Kid on the Shift Festival Beach Stage!
"Get ready for a 3-day campout full of music, art, performance, and light presented by Tectonic, with help from our local community!
SHIFT Festival is a technicolor party at the base of a Volcano; it's a disco oasis in the desert. SHIFT is a celebration of love, creativity, freedom, and the playful human spirit. SHIFT Festival is ever-changing. Whether you are a veteran or this is your first rodeo, there's room on this Rainbow Ranch for all of us.
With three stages, a sandy beach, the floating tiki bar, various theme camps, live performances, and interactive art installations- SHIFT has something for absolutely everybody."